Dear Bookourplane user,
I have invested mostly time, literally hundreds of hours (I lost count long ago..), but also money on the platform (dedicated hosting, SSL, email service, software licenses, backups etc.). So why do I do this? I want to make sure your club's aircraft scheduling works without any hassles. It's as simple as that.
I strongly believe in keeping the website free of charge (flying is already expensive). Advertising is not a route I want to go, simply because the ads would make the platform slow, use up more of your valuable cellular data and be annoying.
So this is why ask you for a small donation to help me keep Bookourplane free of ads and to keep the website up to standards.
If you donate to Bookourplane, the money will be used to ensure the website is up and running all the time, stays ad free, and it helps me put time aside to develop new functionality.
A typical donation is $10 - $50, depening on number of members and aircraft.
Easy and Quick - Donate with PayPal
a BIG thank you to the members of:
Victory Flyers LLC - donation by James Sygitowicz
Coastal Flyers, LLC
Hickory Air Associates
FerrAir, Ltd.
Rated Aviation
Baron Boys Flying Club
Las Cruces Aviators
Main Line Flying Club
Aero Club Francesco Baracca Lugo
N7169F
Highland Lakes Squadron
The Commander Group
Archer Two
Cypress Soaring Inc
Elkins Pilots Club
APFLIGHT LLC.
Earwood Aviation
Peanut Squad
Utah Valley Flight Club
Light Sport Aviation LLC
Center O Flying Club
Knot So Fast
AV8
Gore Bay Flying Club
Eight Five Mike
Rail Birds
Greg Jones Flying Club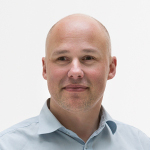 Lars Eriksson
Bookourplane.com